HOT-AIR DRYERS EDB
(BASIC DRYERS)
The EDB dryers are used for the drying of so-called "non-hygroscopic" plastic materials (for example PE or PP), i.e. the plastic materials that retain moisture only on the surface.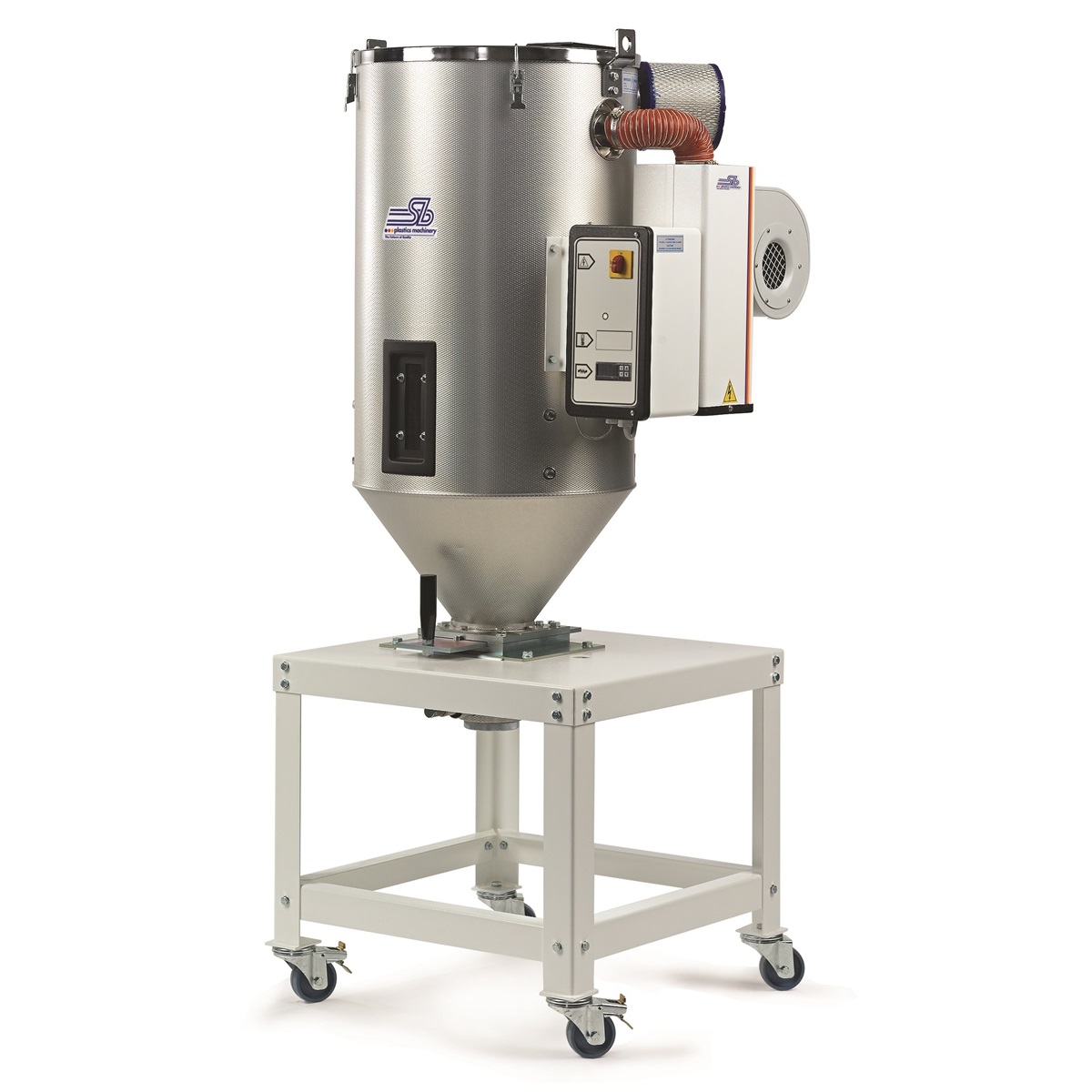 They can also be used for a simple conditioning of plastic materials, in order to control the decisive production parameters and, at the same time, reduce the energy requirements of the transforming machines (injection mouldings, extruders or blow molders).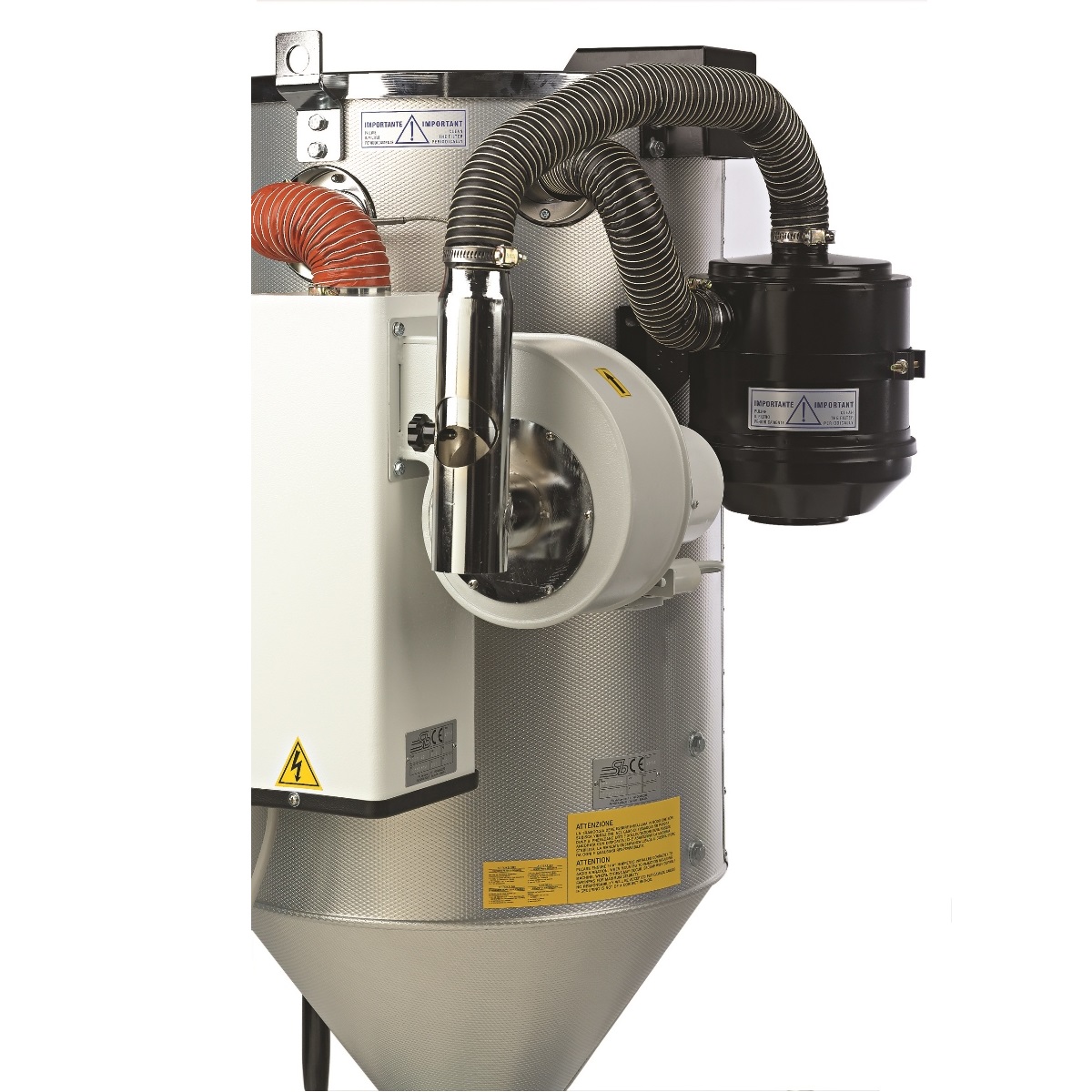 The EDB dryers are available in 2 versions:
With drying unit on the hopper edge. In this configuration, the dryer can be mounted directly above the injection moulding machine or the extruder. The air flows are in a range between 40 and 380 m3/h.
With ground drying units. In this configuration, the dryer is installed besides the injection moulding machines or the extruders and the treated material is transferred from time to time with automatic transport units. The air flow rates can reach up to 1.500 m3/h.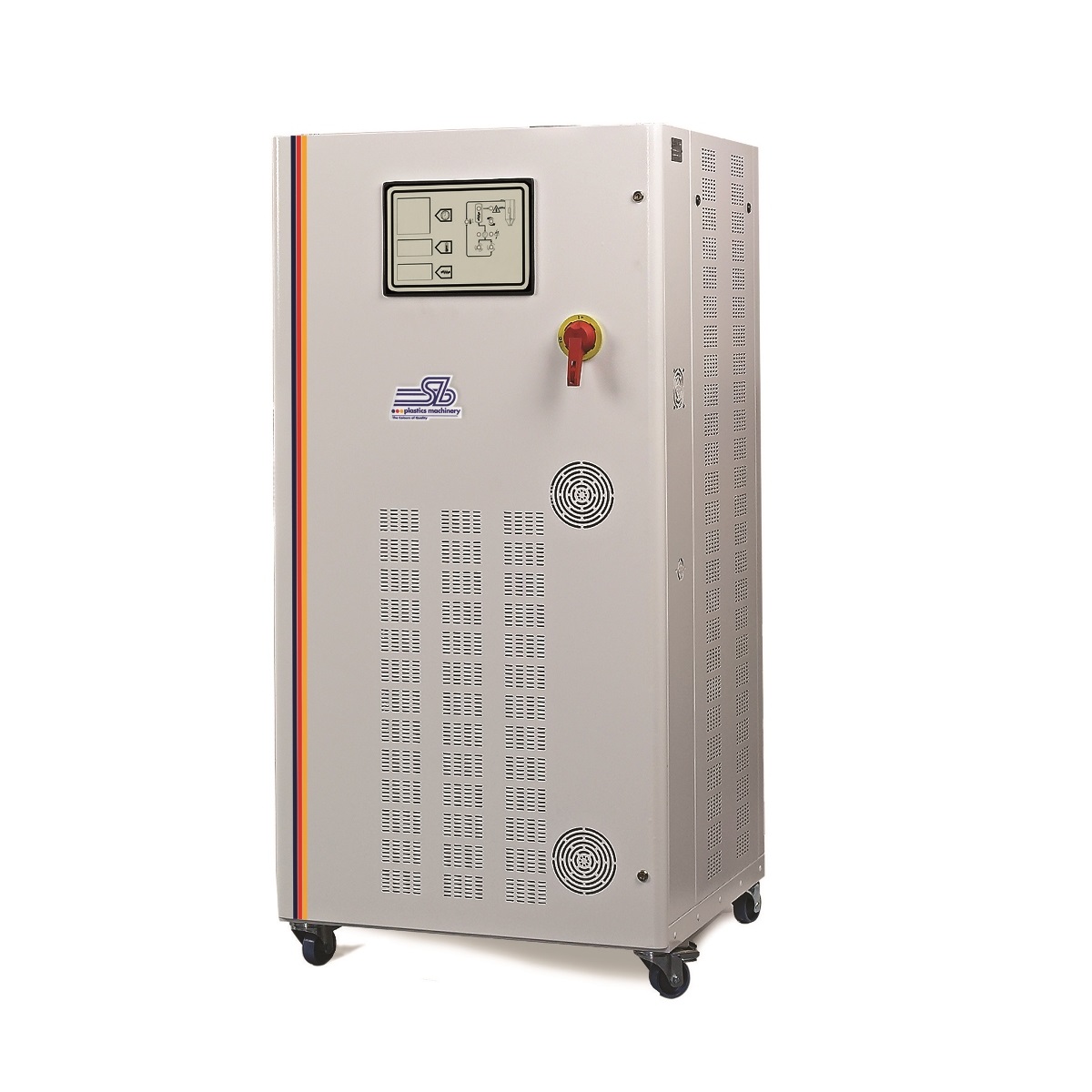 On request, EDB series can also be equipped with 200-250mbar air generators to obtain greater uniformity in the treatment, above all in the case of particularly humid plastic materials or with irregular sizes.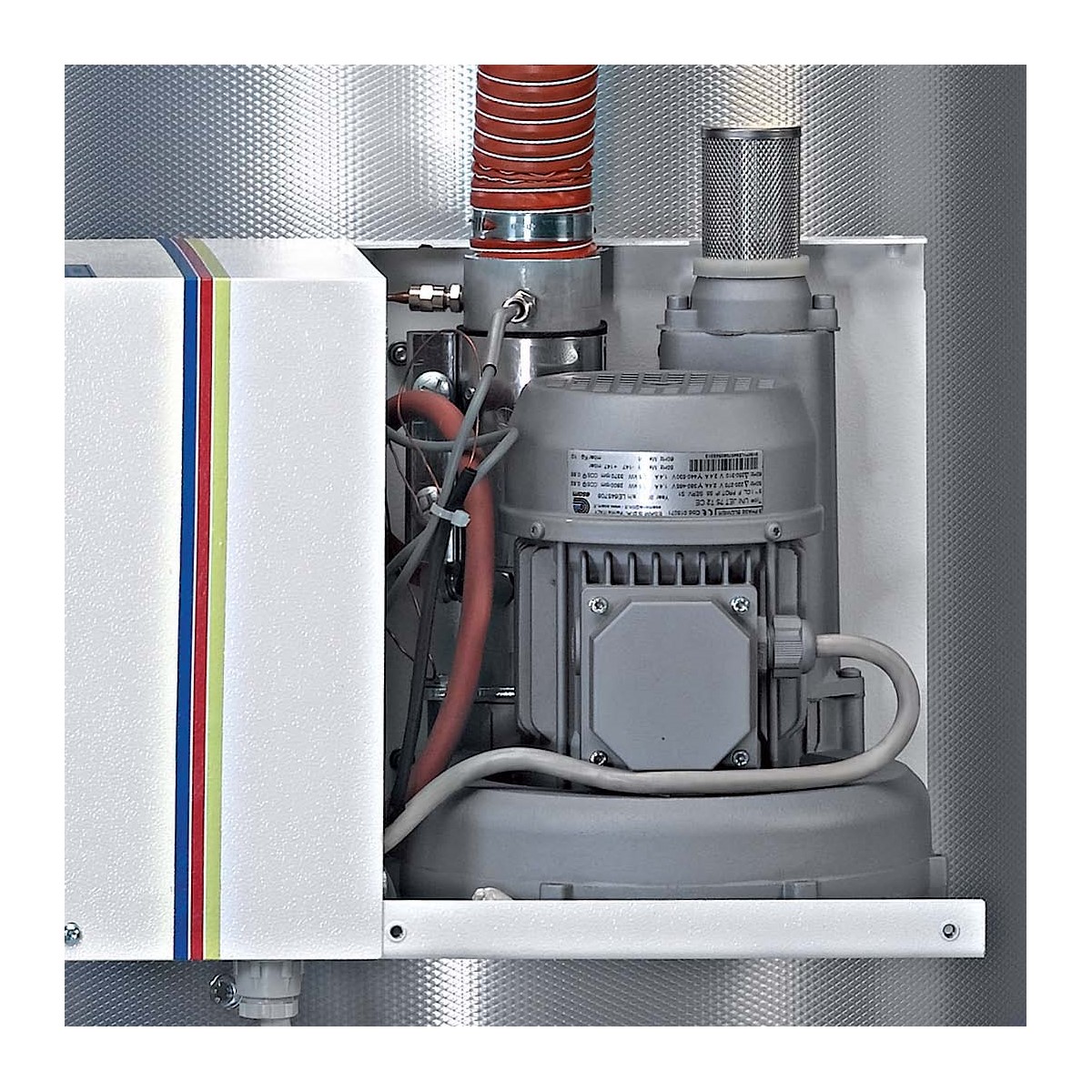 A curiosity: the experience gained in the field has shown us that sometimes even for hygroscopic plastic polymers a simple drying is sufficient, as long as this guarantees a constant treatment in the material. For a transforming machine, especially in extrusion processes and within limits that depend on the material, stability is always more important than the level of drying.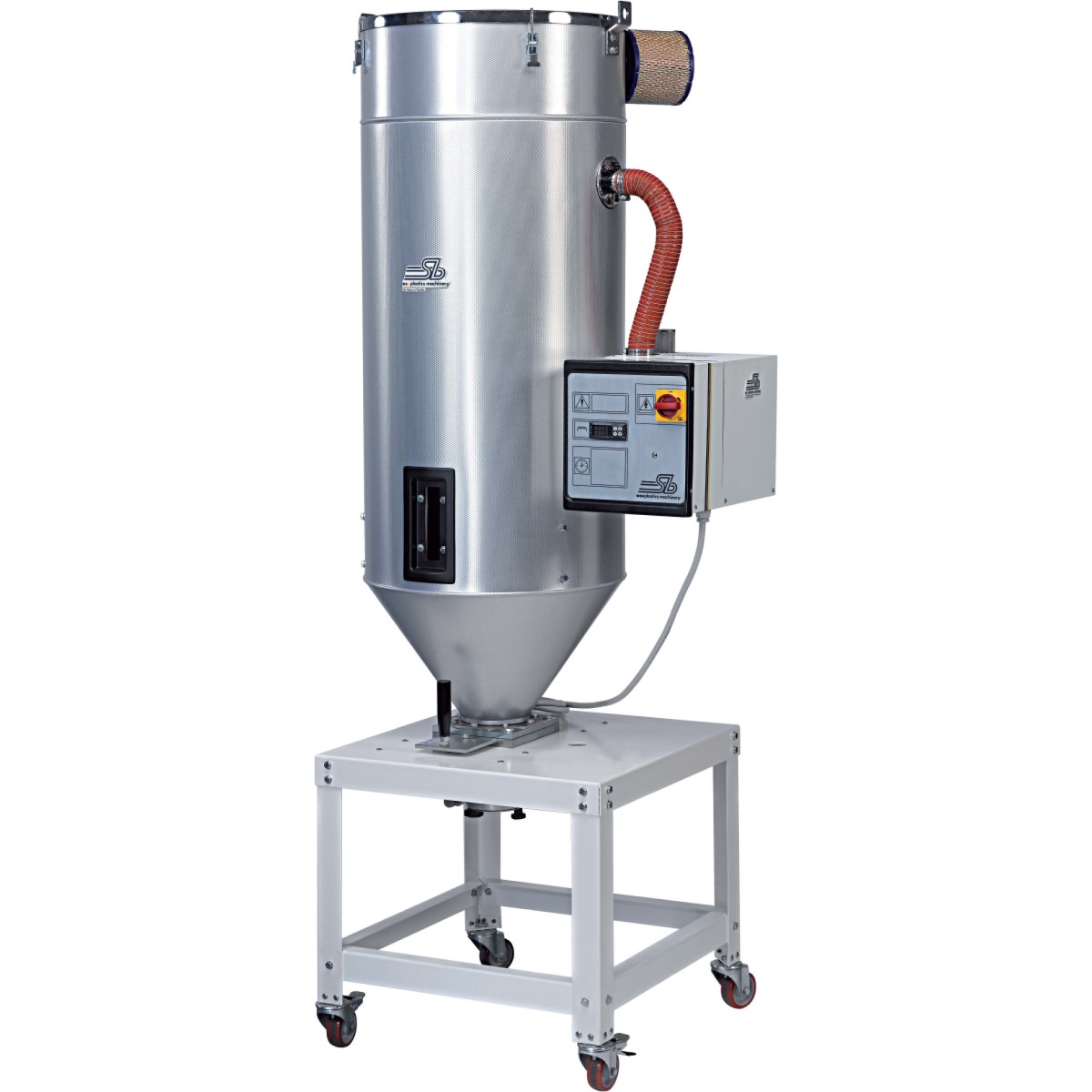 Some EDB dryers key-point:
Setting the work cycle simply requires entering the material handling temperature, after which the process is self-adaptive.
The process hoppers are made of AISI 304 stainless steel and externally insulated.
Heating resistors are controlled by solid state relays.
The RS 485 serial output (modbus protocol) is standard and can be used to connect the unit to a proprietary or third-party supervision (4.0).