Today's machines made like those of yesterday to last even tomorrow.
SB PLASTICS MACHINERY : 1991 > 2019
In the production process of a plastic product, we deal with designing, building, marketing and installing machinery and auxiliary plants to automate the treatment of the raw material – including its possible recovery – in order to make it suitable to be transformed by a injection moulding, an extruder or a blowing machine.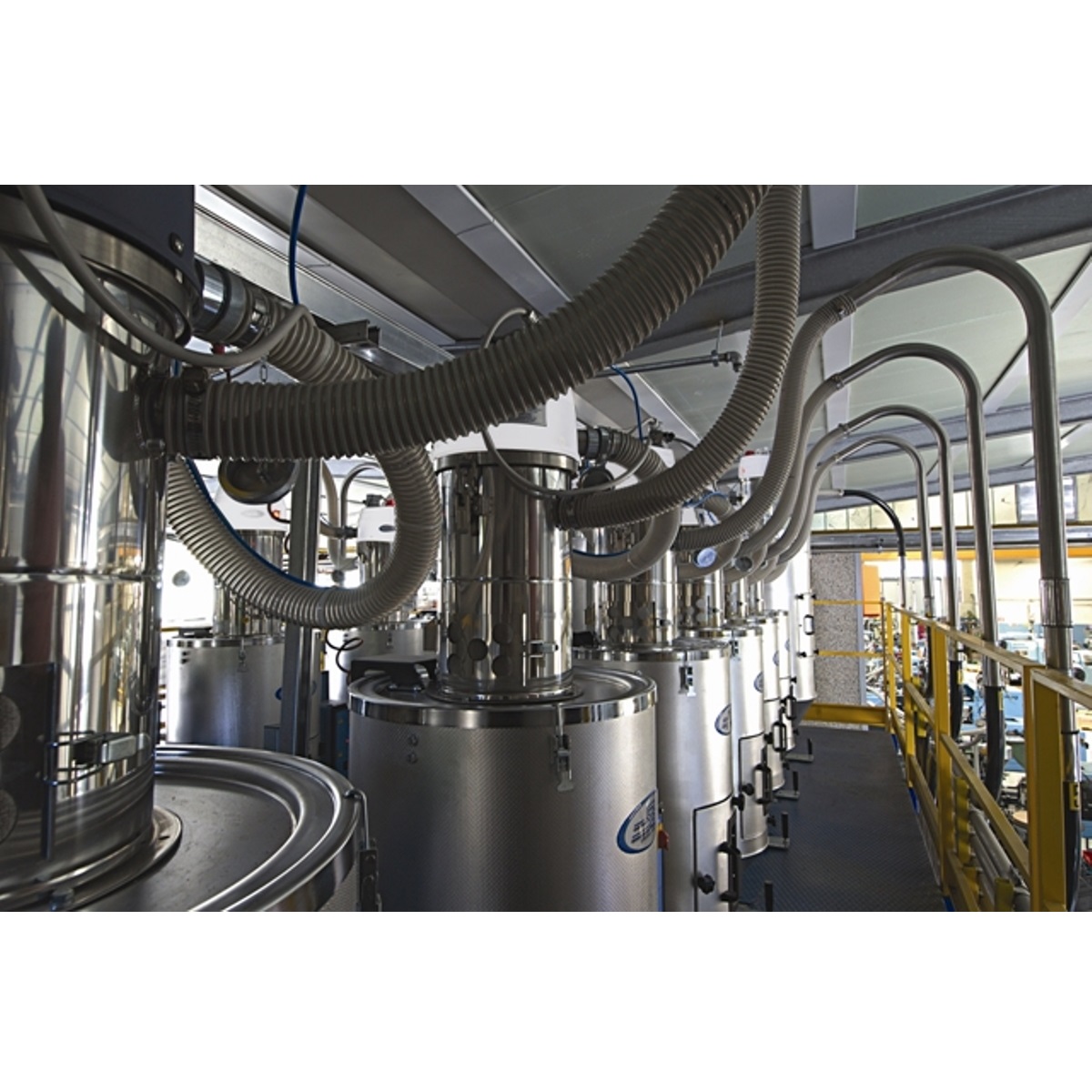 In over 25 years of activity, we have developed specific and transversal skills in dehumidification, transport, dosing, mixing and recycling of plastic materials, with particular attention to recycled PET recovery processes.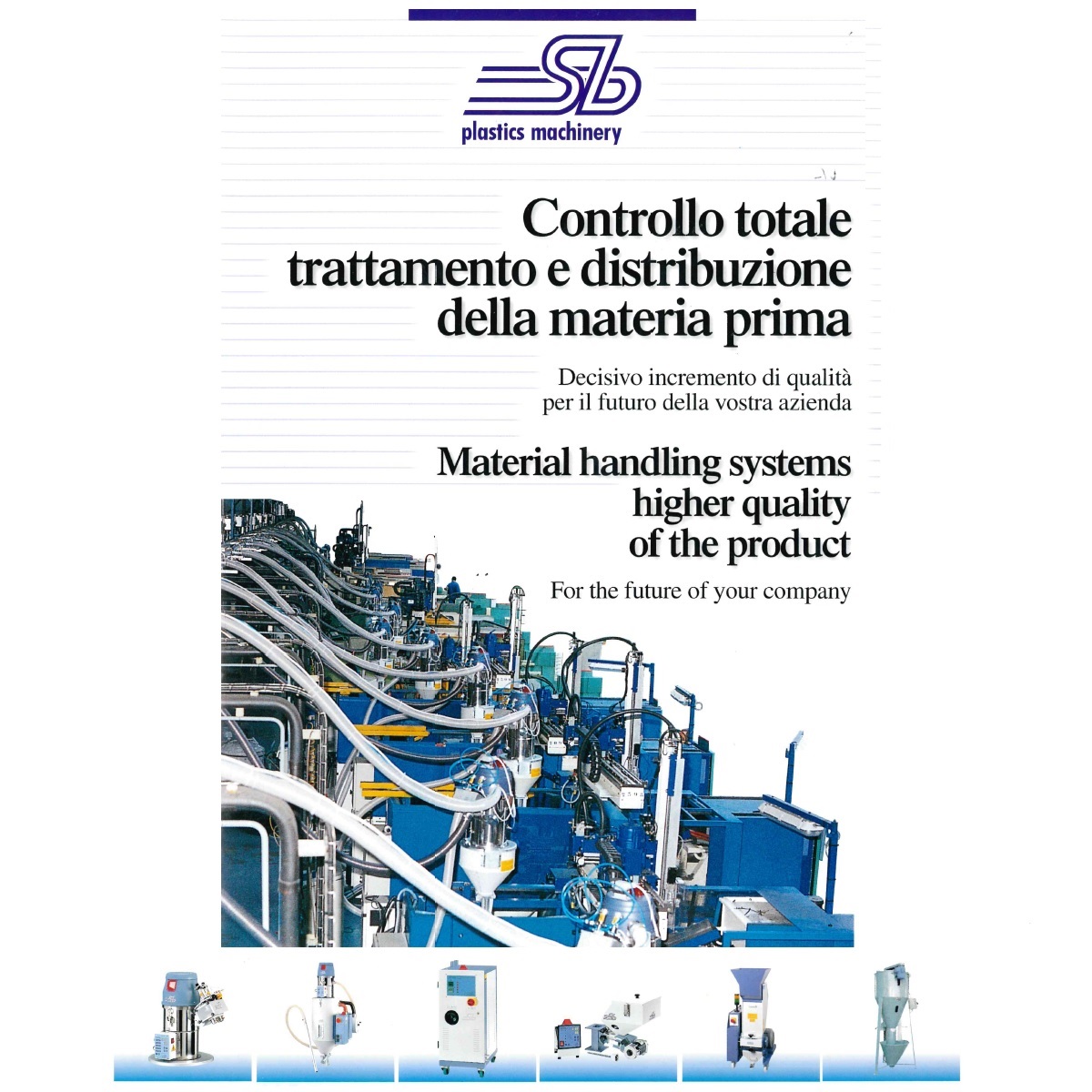 Since 1991 we have been present in the following markets as suppliers of machinery and consultants:
Automotive
Packaging
Food
Home
Textile
Medical
Electrical / Electronic
Building
Polymer producers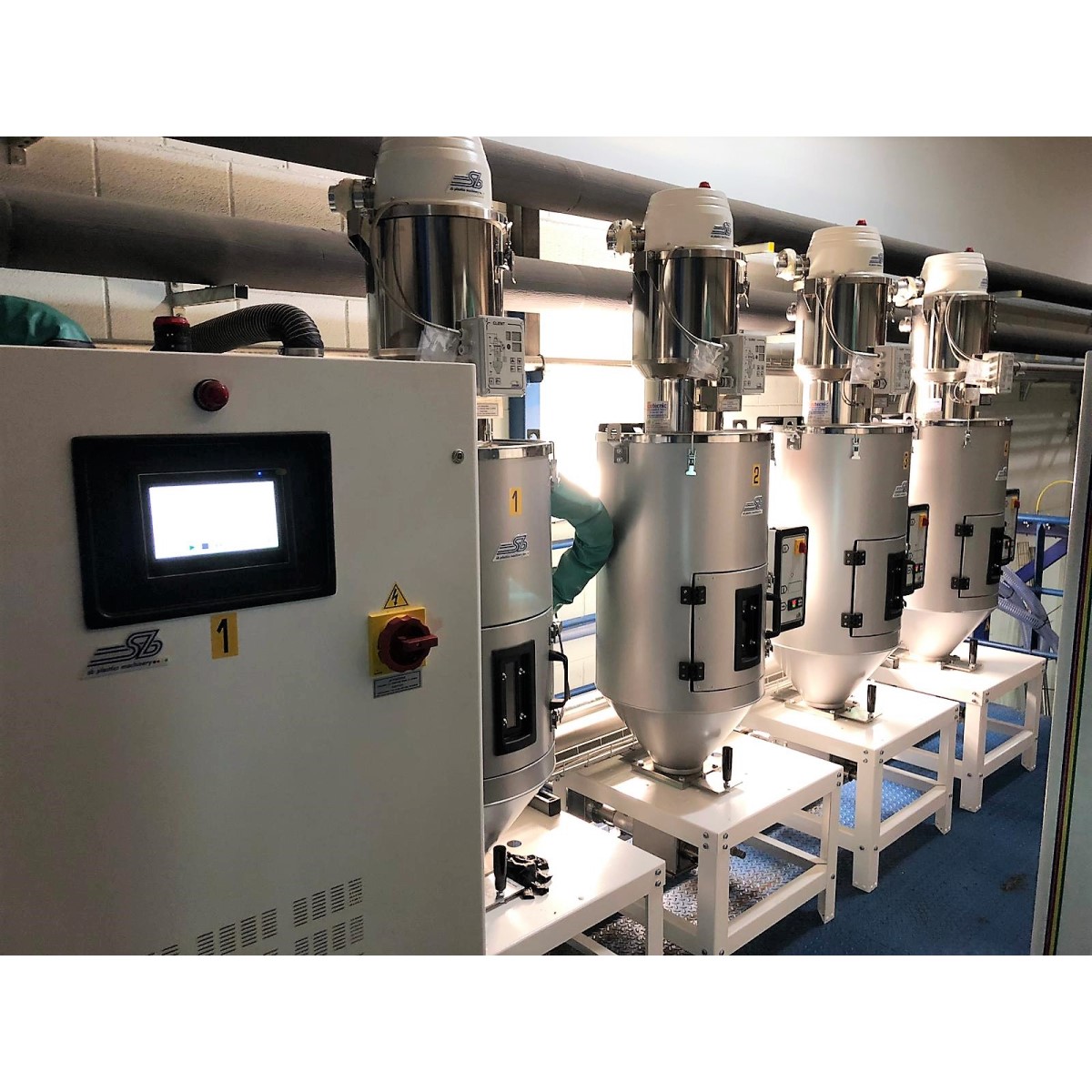 All our products are designed to last a long time and to be repaired as they grow older.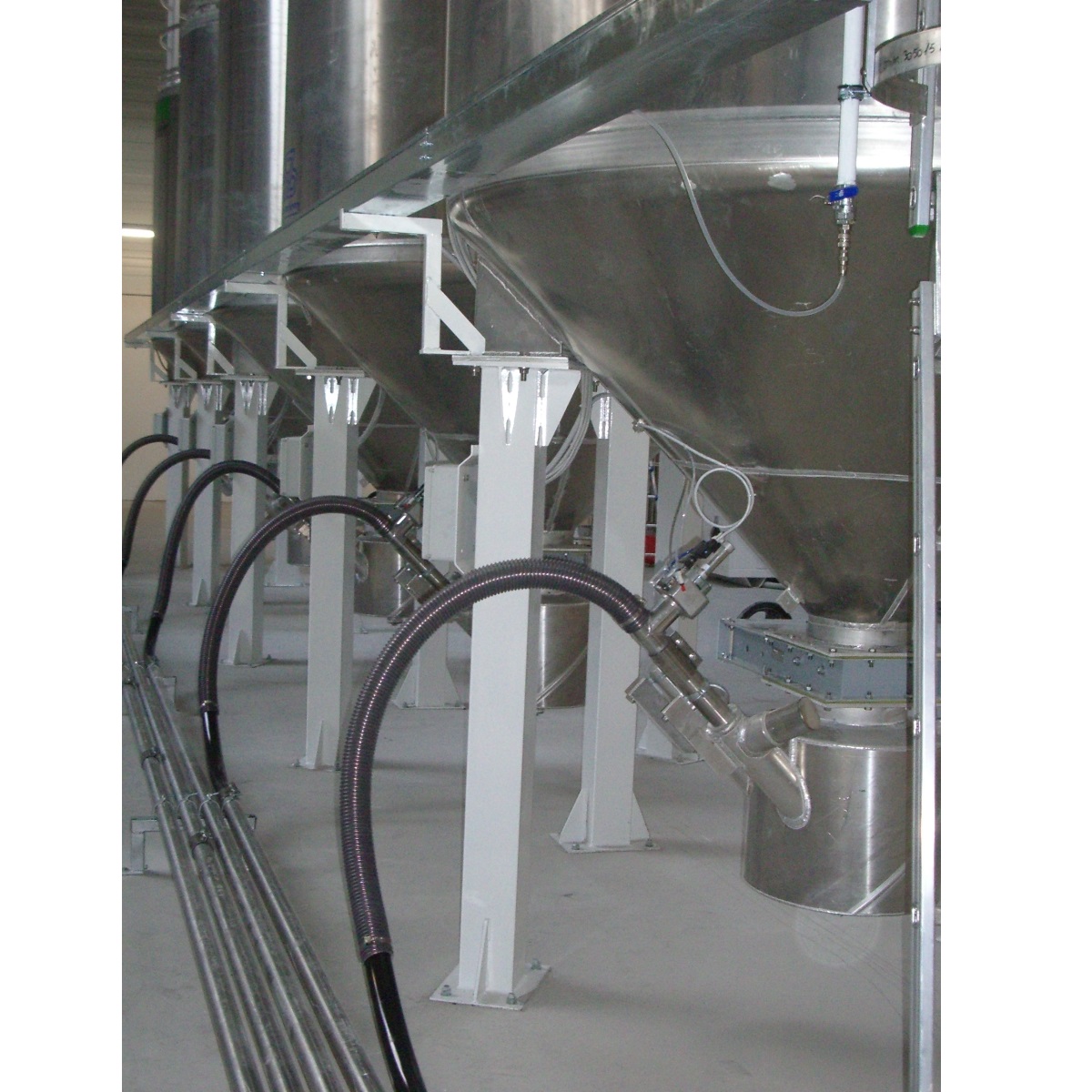 Our production is made in Italy by personnel with artisan skills and collaborates with a network of selected and highly qualified suppliers.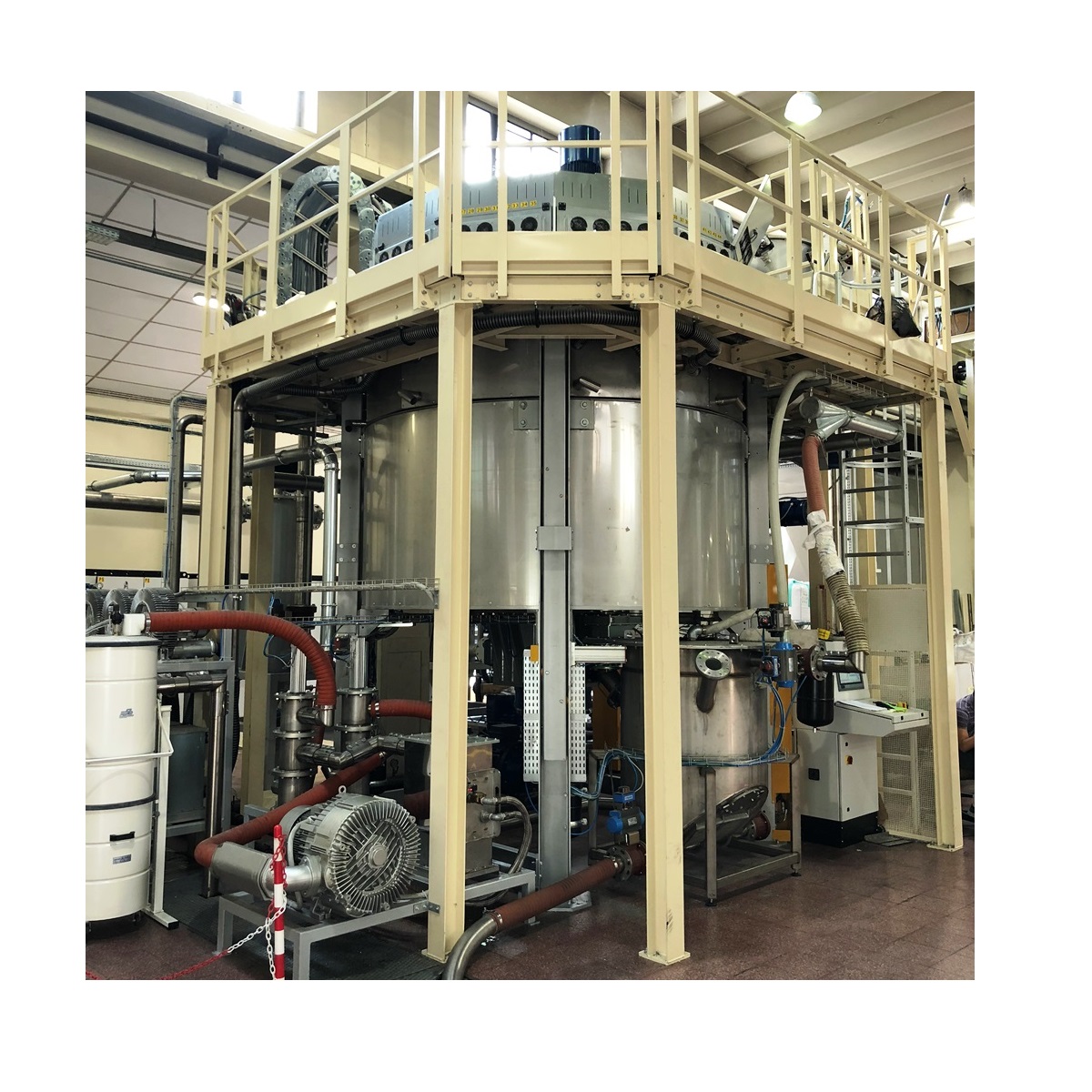 The catalog of our standard proposals is very broad, but we are also able to create tailor-made solutions, in the belief that excellence is always the result of teamwork with our customers.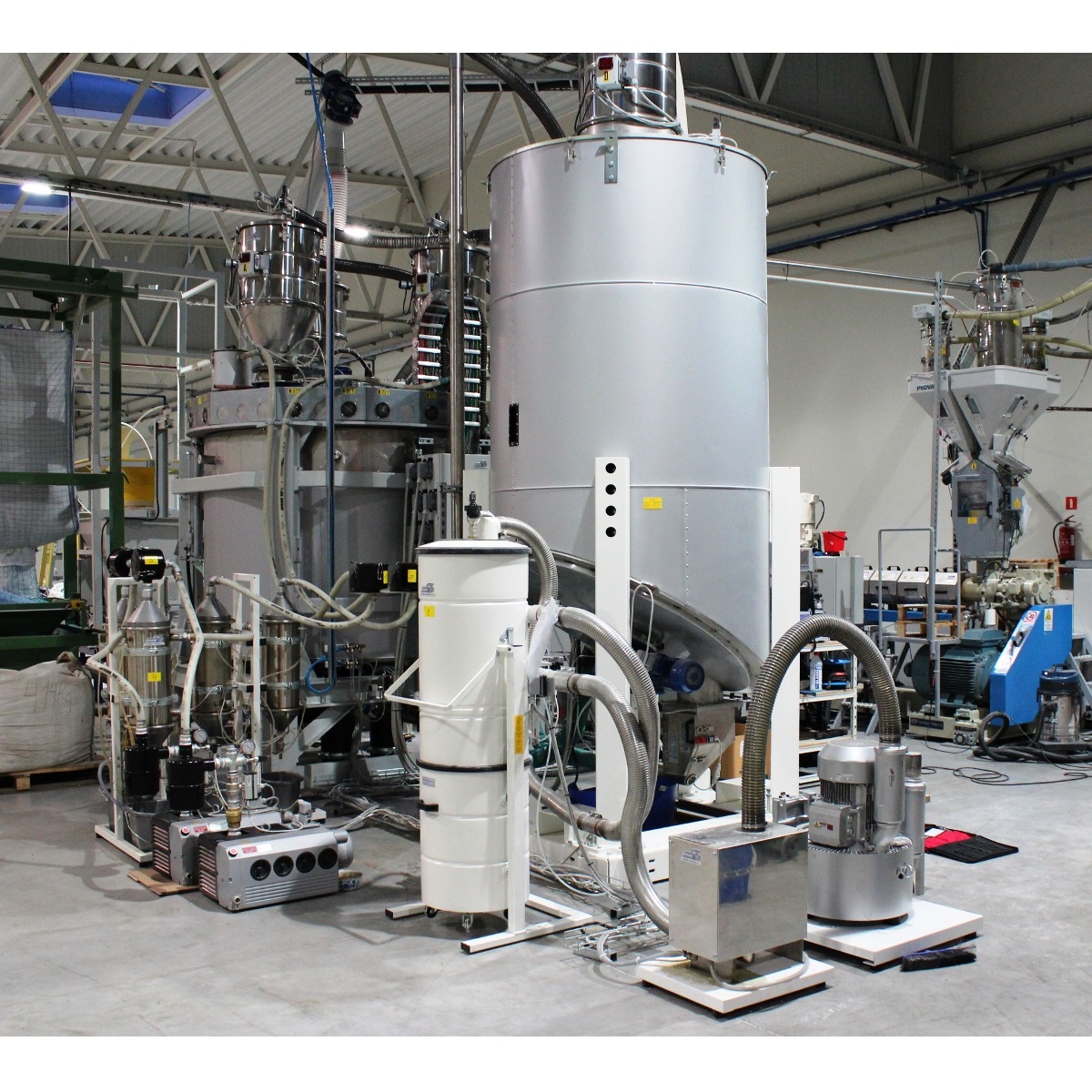 in 2022 we become part of part of the Syncro Group, thus enriching our portfolio of products branded "PLANET APPROVED". These technologies are aimed at eliminating post consumer and post industrial waste.