VERTICAL CRYSTALLIZERS CR SERIES
The vertical crystallizers of the CR series are the most robust and economical traditional system for heating PET, including the crystallization of amorphous PET (A-PET) in the form of granules or regrind (R-PET).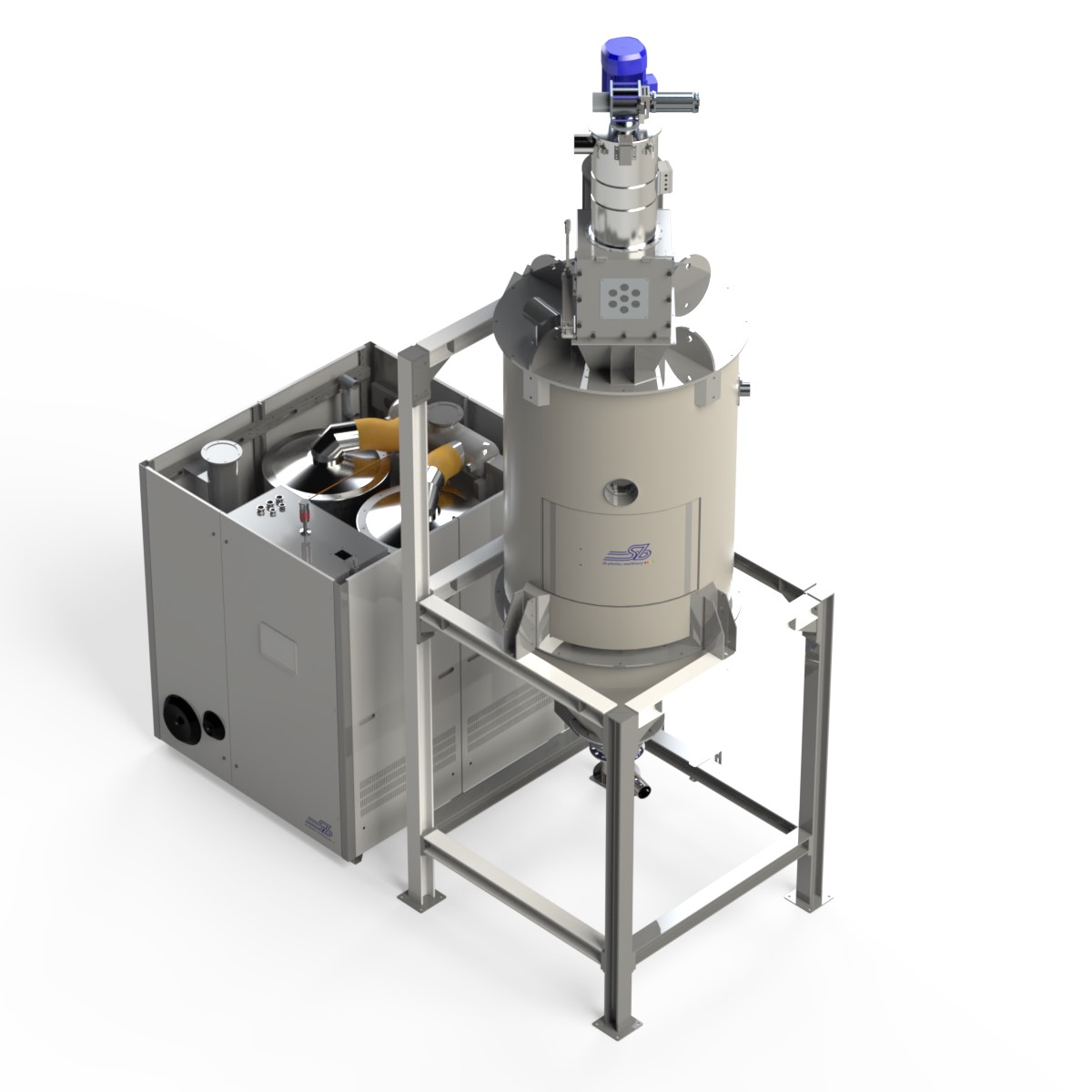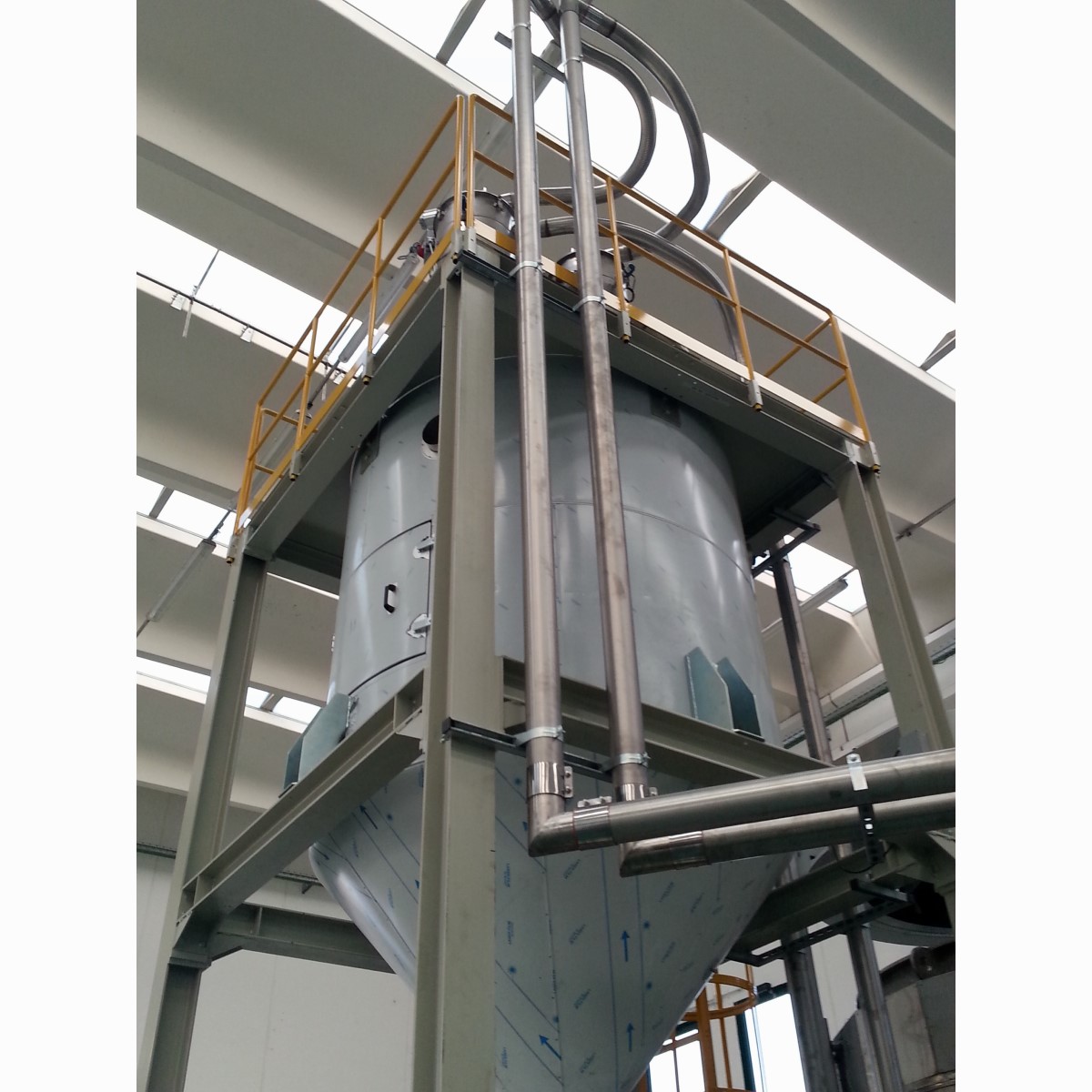 The vertical crystallizers of the CR series have been specifically designed to overcome the glass transition phase of PET (around 80°C) thanks to a rotating swift that prevents the formation of agglomerates.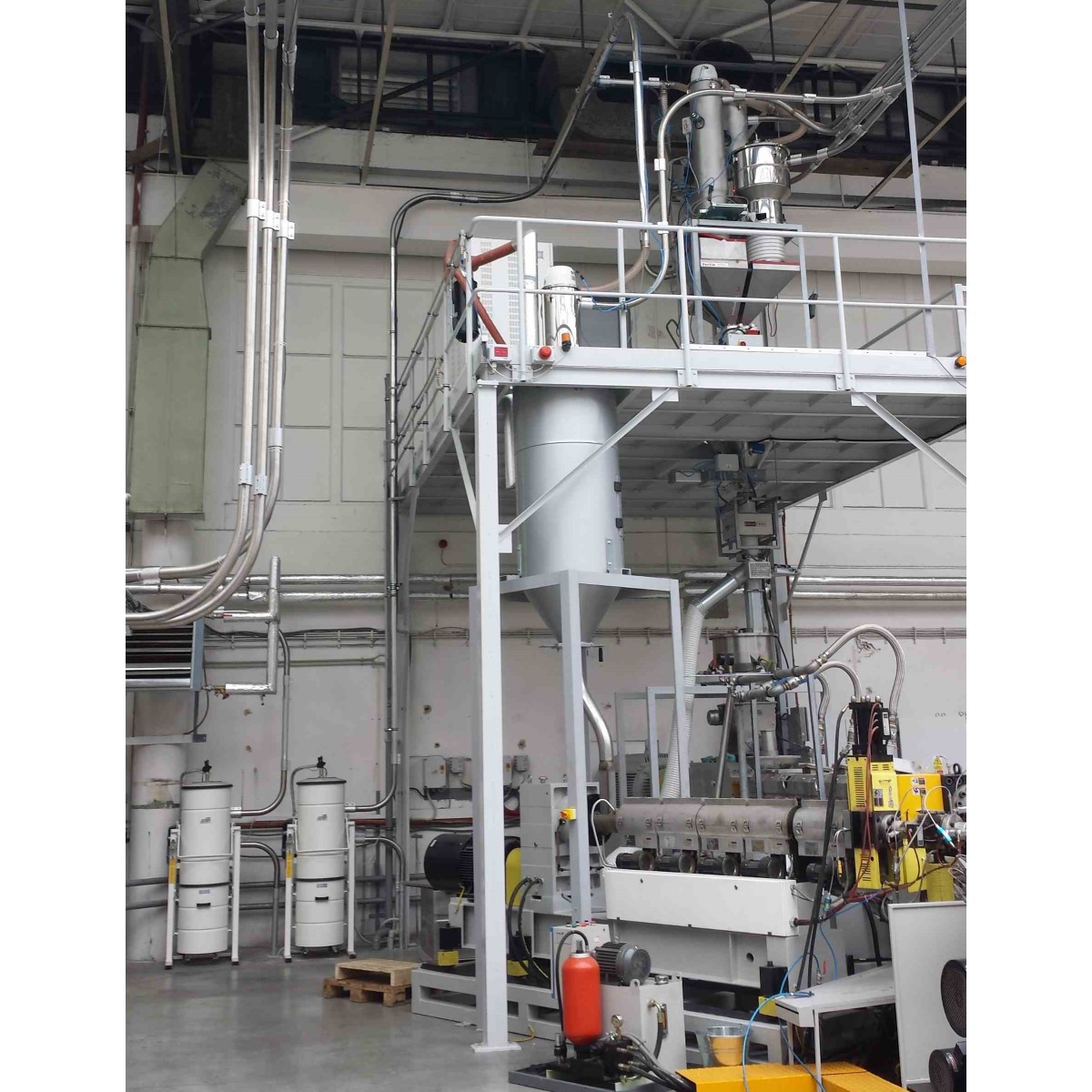 The available models have a capacity from 100 to 8.000 LT and can be integrated with dehumidification units to obtain, at the end of the treatment, a crystallized PET with a humidity level lower than 50ppm.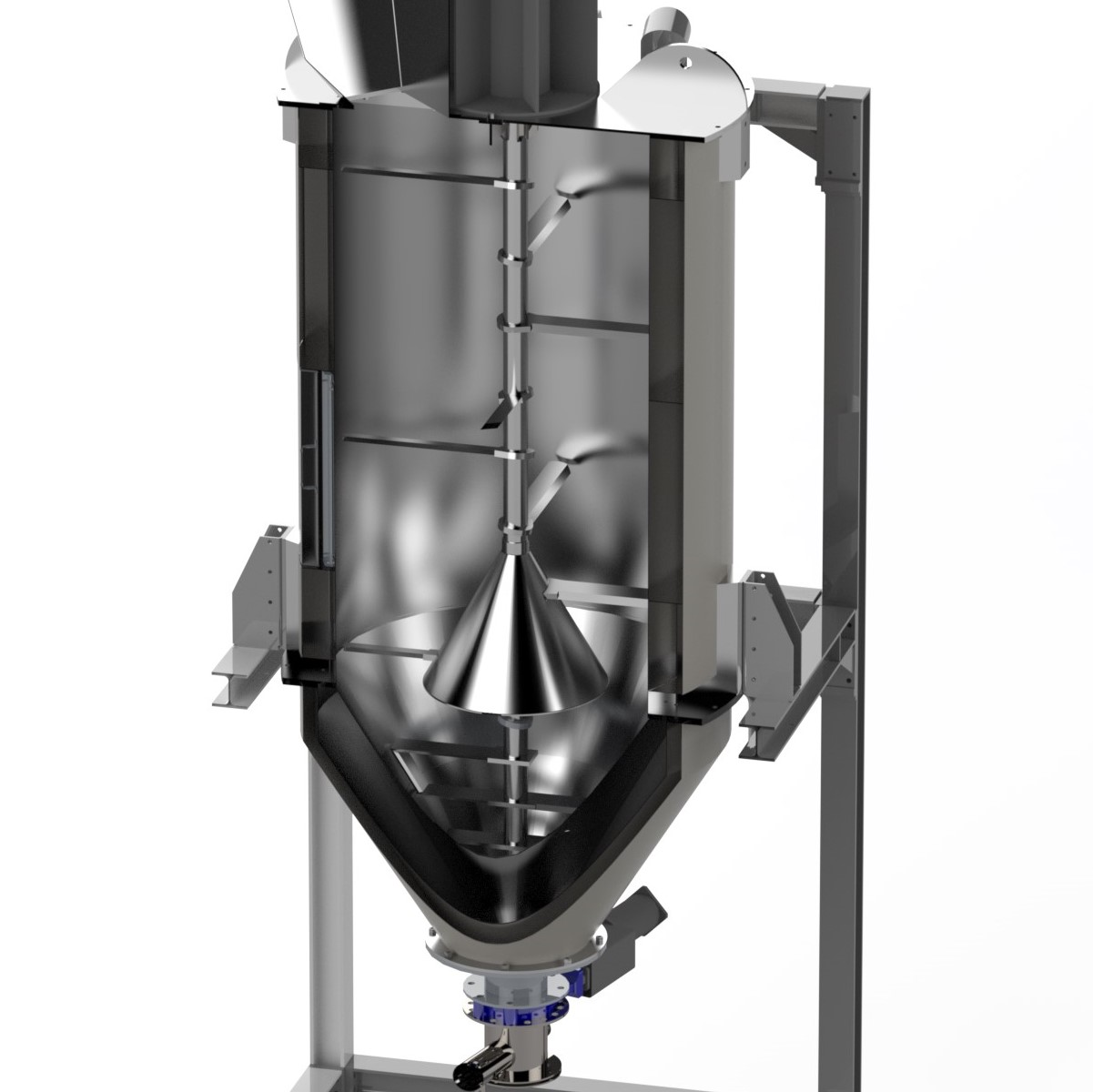 Some key-points of CR vertical crystallizers:
The touch-screen panel has clear and essential graphics with different levels of access per user.
Setting the work cycle simply requires entering the material handling temperature, after which the process is self-adaptive.
The process units are made of AISI 304 stainless steel and externally insulated.
Heating resistors are controlled by solid state relays.
The bottom cone is removable to facilitate maintenance operations.
The action of the rotating reels is managed by an inverter that allows variations in speed between 2 and 5 RPM.